Anemon Wholesale Greenflor
The Greenflor experts traveled around the world and have made a selection of the most beautiful anemones, also known as Anemone. The petals of the anemoon are piece by piece. The beautiful heart is becoming more and more visible! The name Anemone comes from the Greek word "anemos" that means wind. A breath of wind and the colorful anemones move.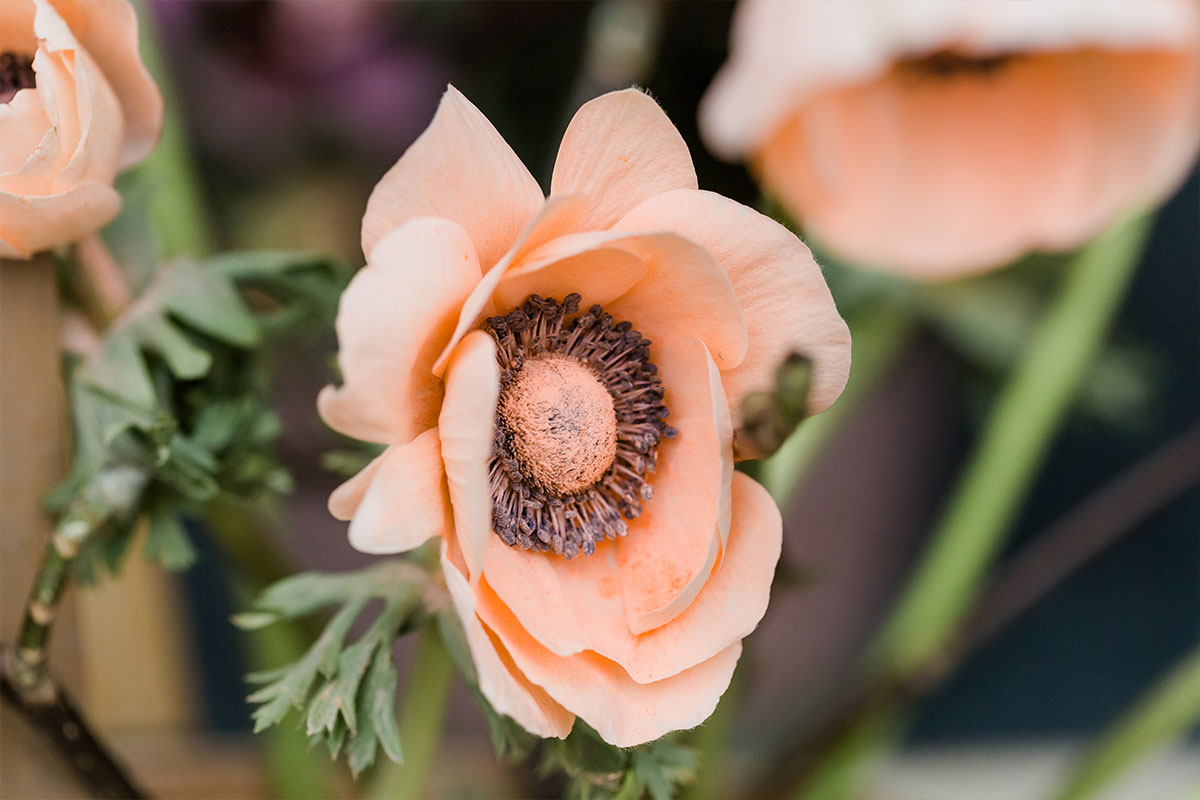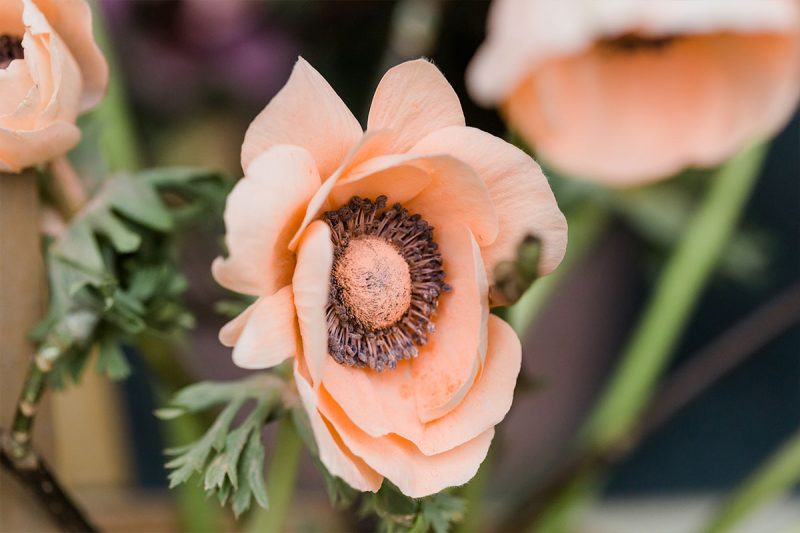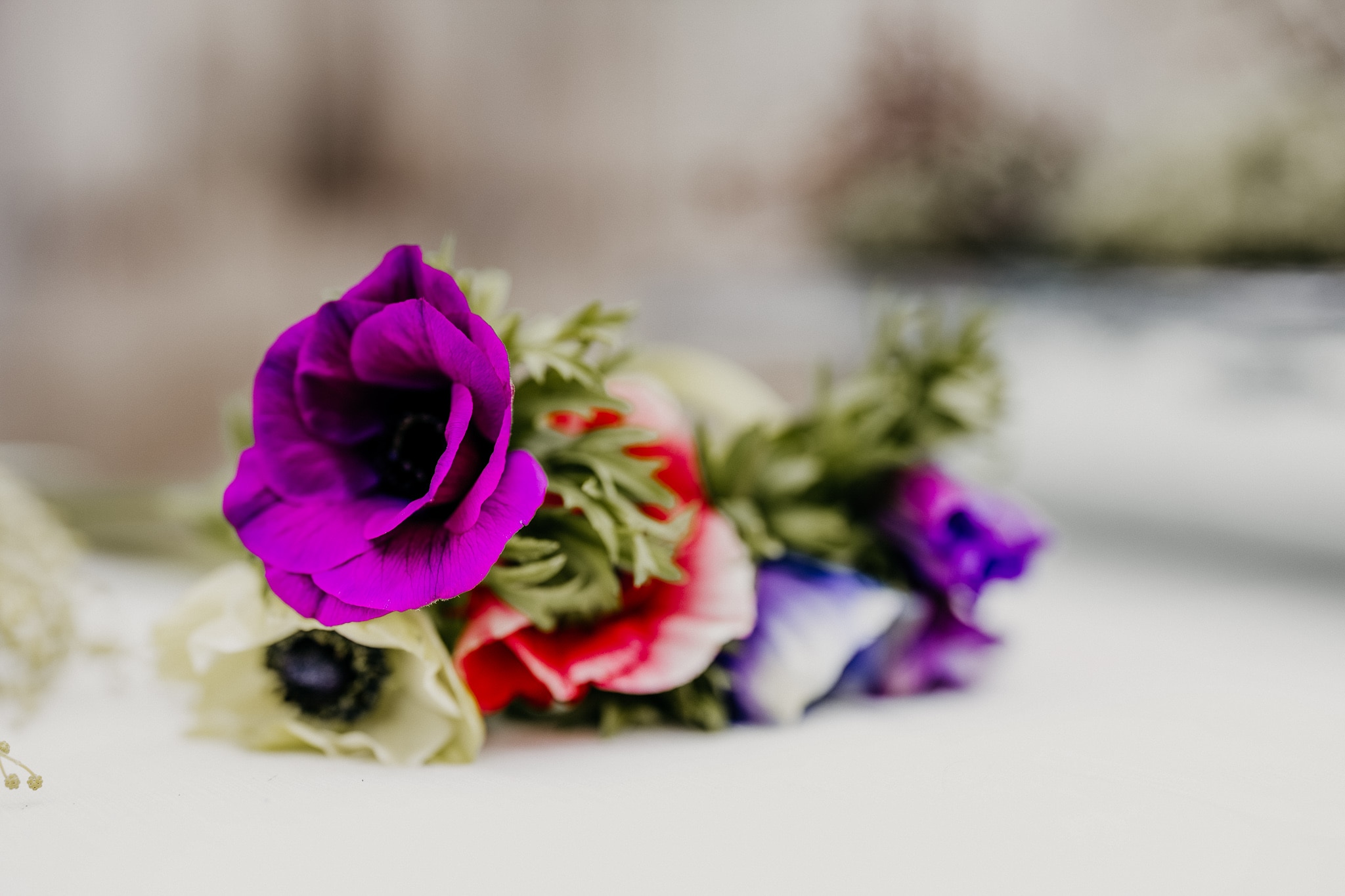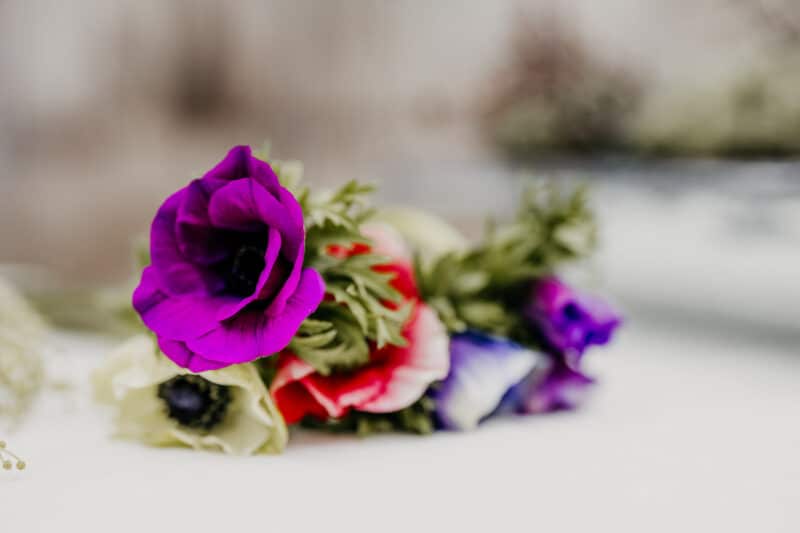 Colors Anemones
In the field of flower color, bright colors are really the trend! We have all the colors anemones in our webshop. Anemones not only know early flowering and late flowering species, but also an infinitely large color variation! Anemones bloom in the colors white, yellow, purple and pink. These various colors ensure that there is always an anemone that fits your wish!
White anemones
White anemones have a fresh look, so they fit well with the natural trends of today. In addition, white anemones can be combined with greenery and fit into every bouquet. Handy, right?!
Pink anemones
Pink anemones give a touch of love and romance in every bouquet. That is why this color anemones is often processed in a bridal bouquet and for decoration at weddings. Love, come on!
Yellow anemones
Nothing gives a finer spring feeling than the color yellow. Greenflor has therefore imported anemones into several shades of yellow. The yellow anemoon fits extra well at Easter. With our yellow anemoon you immediately bring the Easter feeling into the house.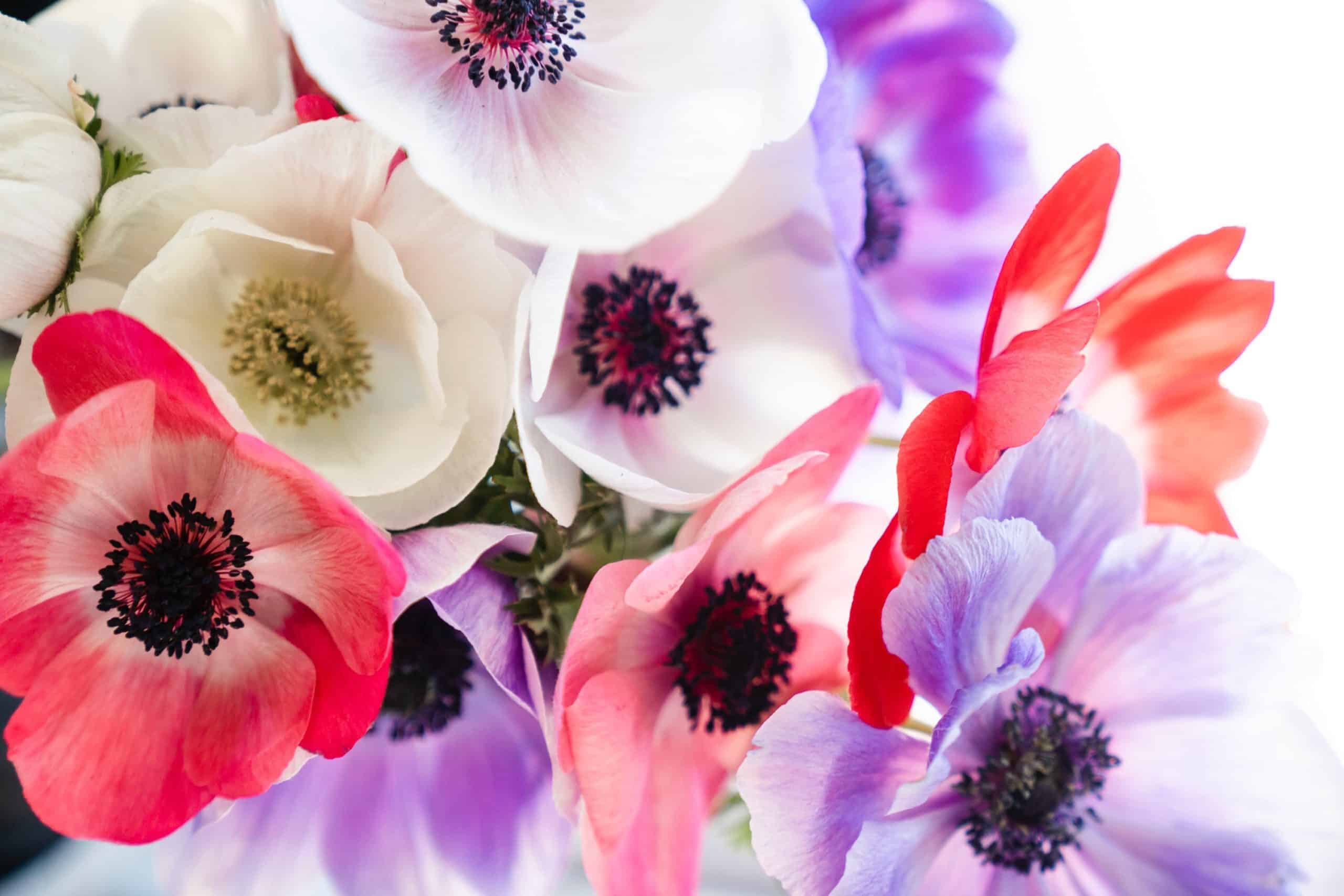 Anemoon Mistral Cenere
Anemoon Rosa Chiaro
Anemoon Extasy White Panda
Anemoon Marianne Geel
Anemoon Bluberry Celeste
Anemoon Poeder Zalm
Anemoon Flashy Orchid
Anemoon Marianne Poeder
Anemoon Marianne light blue
Anemoon Mistral Tigre
Anemoon Marianne Oranje
Anemoon Mistral Shocking
Anemoon Mistral White
Anemoon Marianne Peach
Anemoon Mistral Rosea White
Types of anemones
Do you also fall for the charms of our anemones? Then you are lucky! Greenflor has many species, in all shapes and colors. For example, they are there with a powder layer and with single or double colors.
Popular anemones
Popular species are: Anemoon Mistral Cenere, Anemoon Rosa Chiaro, Anemoon Extasy, White Panda, Anemoon Marianne Geel, Anemoon Bluberry Celeste, Anemoon Powder Zalm, Anemoon Flashy Orchid, Anemoon Marianne Poeder, Anemoon Marianne Light Blue, Anemoon Light Blue, Anemoon Light Blue, Anemoon Mistral Shocking Pink, Anemoon Mistral White, Anemoon Marianne Peach and the Anemoon Mistral Rosea White.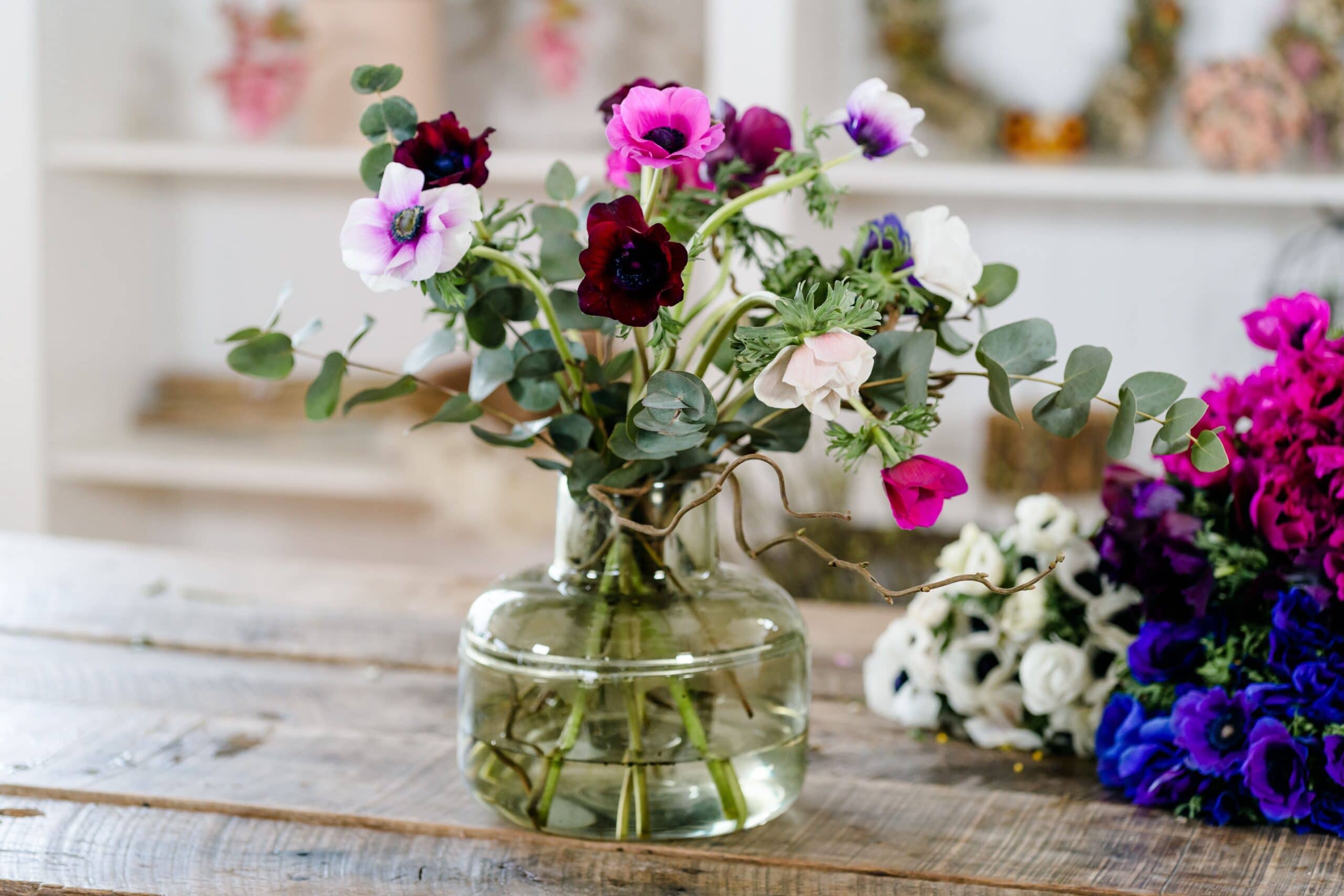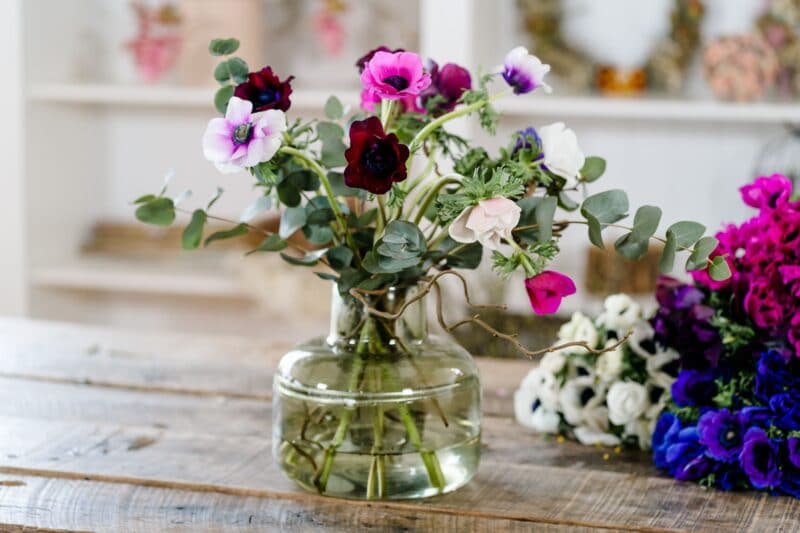 Anemon bouquet
Many bouquets are composed of different types of exclusive flowers such as anemones. The great thing about Anemonen is that the flower can be combined as well as possible with other types of flower such as French tulips and wonderful smelling mimosa. Watch the video in which we make a beauty of a bouquet with anemones.
Bridal bouquet with anemones
Anemones are great flowers for a bridal bouquet. Because of the petals and flower buds, this flower is a direct eye -catcher in your bridal bouquet. If you choose a colorful bridal bouquet, go for lively colors such as red, orange, lilac and yellow. If you prefer a vintage bridal bouquet with softer colors, choose soft pink anemones or white anemones. Every color is possible!
Spring range
Did you know that in addition to anemones, we also sell ranonkels and blossom branches? Many bouquets are composed of different types of exclusive flowers. The great thing about Anemonen is that the flower can be optimally combined with other types of flower such as French tulips and mimosa. Nice spring!
Anemones fresh from the grower
Greenflor has been working with our anemone grower Mauro from Italy for more than twelve years. "The great thing about Mauro is that he is reliable. Mauro has been working for Greenflor for years and we are completely on a line, "says Marc. Greenflor imports the anemones of Mauro and has them available for you for export.
Frequently asked questions about anemones
When are anemones available?
Our growers plant the anemone flower ball in the fall, so that you have it perfectly on the vase during spring! At Greenflor we are the first to have anemones available. They are available in the webshop from January. We are expanding our range of anemones from February, spring come on!
How long do anemones flower?
You can plant anemones from January to December. They bloom from April to October. If anemones are in bloom, do not hesitate to cut the flowers for flower arrangements. The more you cut, the more flowers the anemoon will produce. Less (s) is more!
How many types of anemones are there?
In total there are around 400 types of anemones. The Anemone is found in different colors; White, pink, purple, yellow, gold, red, orange and mixed colors. Wholesale Greenflor has around 50 copies available.