At the Bloomers nursery it is now time for ornamental fruits, almost all ornamental fruits come from cucumbers. Unique decorative vegetables and ornamental fruits are harvested from this.
Nursery
The Bloomers nursery on the Wierweg in the North Holland Slootdorp seems to be endless. Annual summer flowers, herbs, perennials and large hanging pots grow in the 9,500 square meters of greenhouses. It looks like a garden center so neat and tidy it looks. A jungle is nothing like that. I myself rented a piece of land in Brabant in 1998, where I started growing spray carnations, says grower Afke Schrale. Poppies and sunflowers came in and kept a close eye on the latest trends in flowers and plants.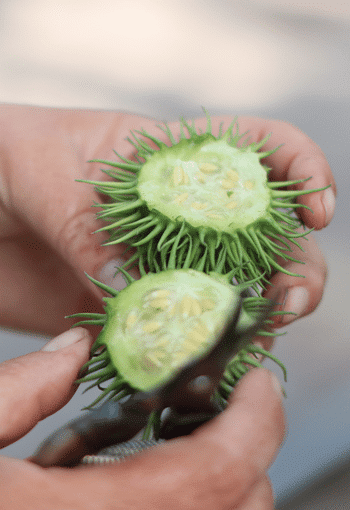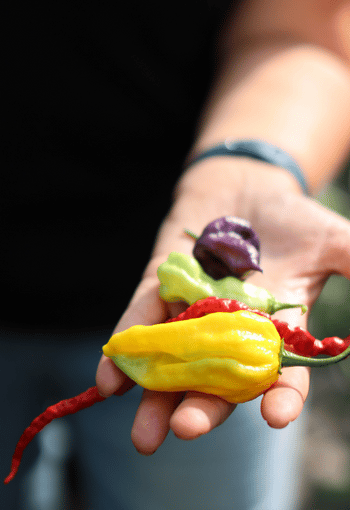 Wow effect of ornamental fruits
Afke comes across ornamental fruits in a magazine. "That appealed to me so much that I called people for a day and asked which seeds I should use for this. In Belgium I met a collector who could help me find the right seeds. With my first crop of ornamental fruits, I visited florists and shopkeepers. The enthusiasm was enormous."
In 2002 Afke moves with her family from Brabant to Slootdorp, where she continues her growing business in a greenhouse behind her parents' farm. Soon there are four greenhouses on her land. Afke manages an entire team of enthusiastic employees.
Unique ornamental fruits
After the summer bloomers have grown every year, Bloomer's greenhouses undergo a true metamorphosis. "From mid-June, we will be stocking the nursery with decorative vegetables and climbing plants that produce special ornamental fruits," says Afke. "We guide the climbing plants upwards with a wire. In this way, the light can shine on the plant everywhere and no sand is added and the products remain at their best."
At Bloomers, plants grow slowly, there is little heating and, if necessary, plants are watered by hand. "This way we can constantly monitor the quality of our plants and make adjustments where necessary," says Afke. "We limit the use of crop protection products to a minimum by doing a lot of scouting and opting for biological solutions. They are fermented into nutrients for our arable farm."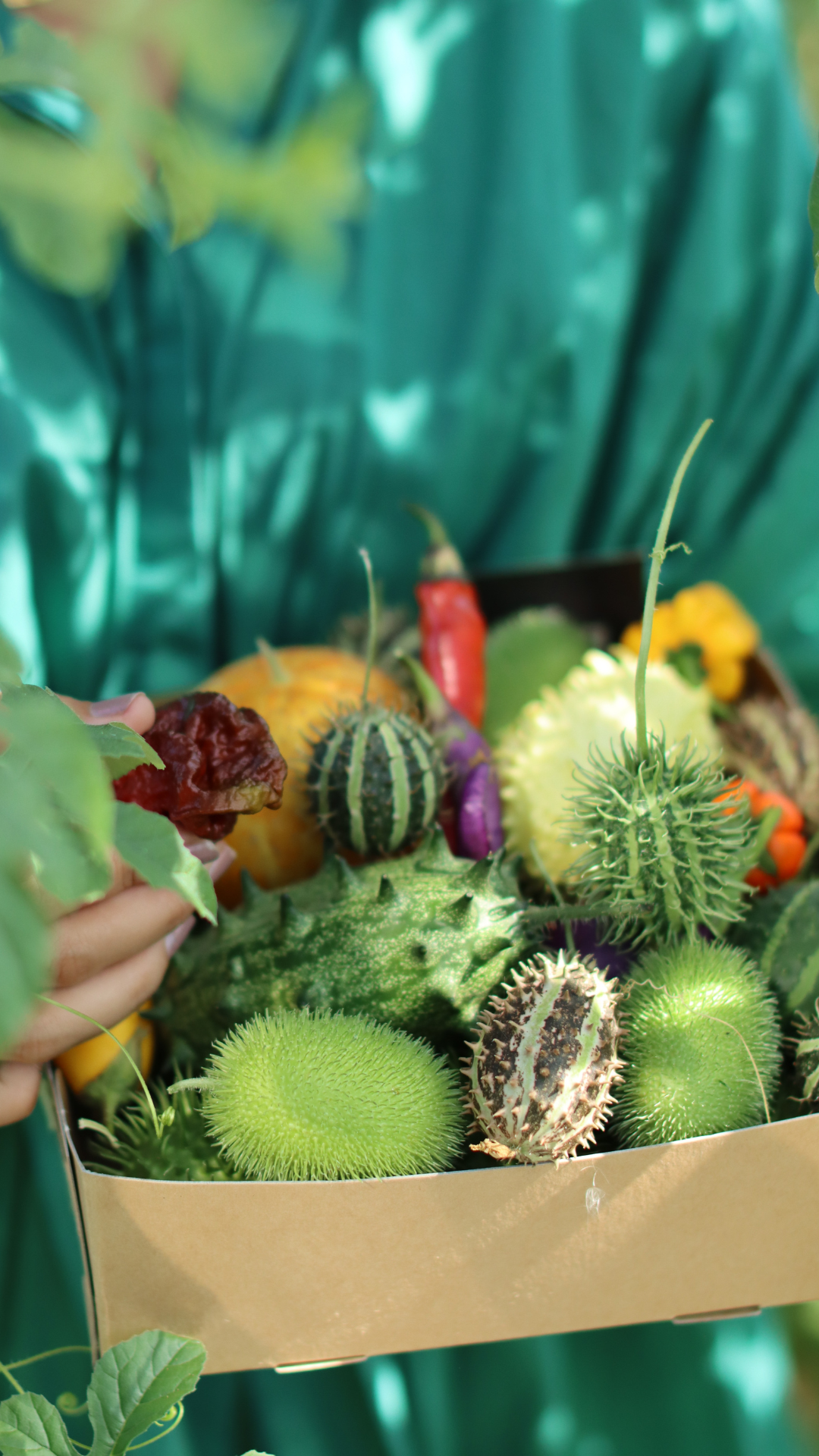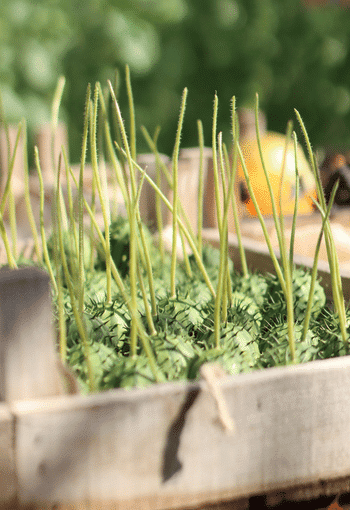 Wholesalers
The ornamental fruits are largely related to the cucumber and produce long-lasting fruits. They are popular among florists, who use fruits for flower arrangements and decoration. What was picked yesterday is at Greenflor today. "You don't get them any fresher than that! We are one of the few that grows this in the Netherlands and we are proud of that. The ornamental fruits are available between July and November. Place them on your favorite dish and you will enjoy them for months, sometimes up to a year!"