Coral Charm
Miss America
Pink HawaiI
Command Performance
Sarah Bernard
Duches Nemour
Mother's Choice
Chaude Taim
Pecher
Flame
Jules Elie
Red Charm
Bridal Shower
Rhein Hortence
Coral Sunset
Odile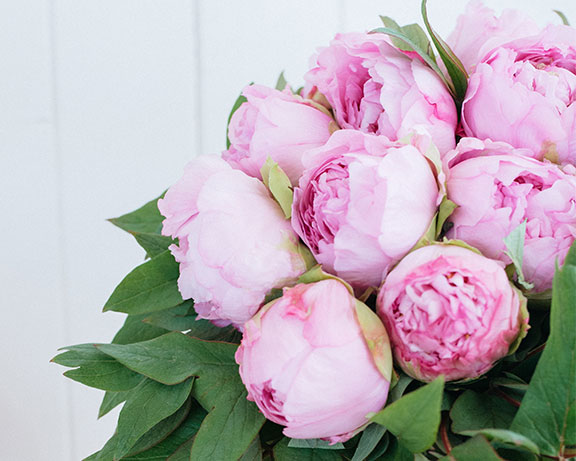 Fresh from the flower grower
Our fresh peonies directly originate from our growers. We do not collaborate with intermediary partners so that we can guarantee the quality of our products. Together with the grower we examine and decide which flowers are ready to be picked.
All colours and shapes
Do you a weak spot for the charms of our peonies? Then it is your lucky day! Greenflor offers more than thirty varieties, in all shapes and colours. For example, with a single row of petals, with half double or double flowers. You can also indulge when it comes to their colour: we have them in soft yellow, romantic white, candy pink or dark red. And their scent is particularly attractive – wonderfully sweet!